The flavors.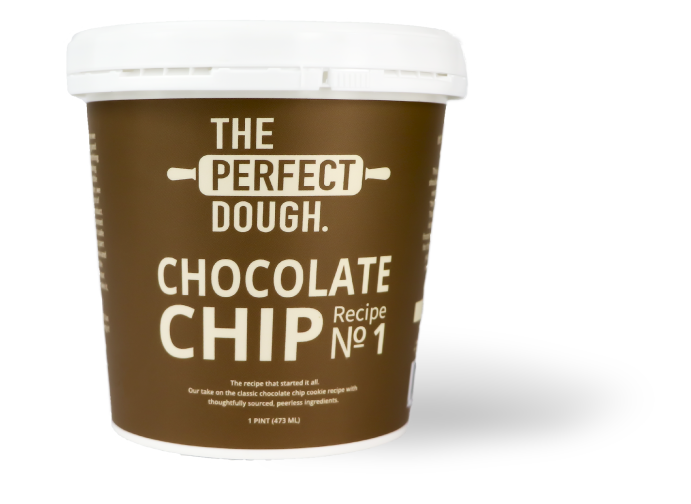 The recipe that started it all. Our take on the classic chocolate chip cookie recipe with thoughtfully sourced, peerless ingredients.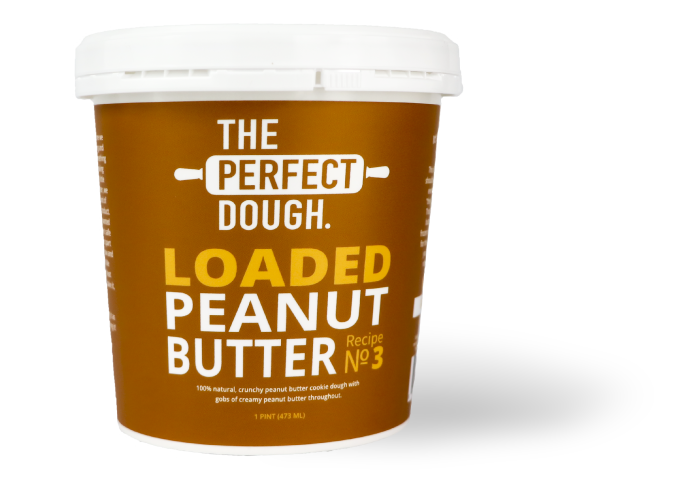 100% natural, crunchy peanut butter cookie dough with gobs of creamy peanut butter throughout.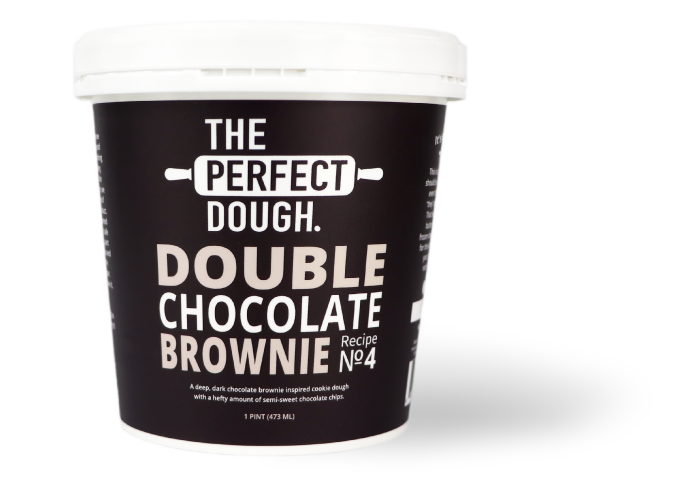 A deep dark chocolate brownie inspired cookie dough with a hefty amount of semi-sweet chocolate chips.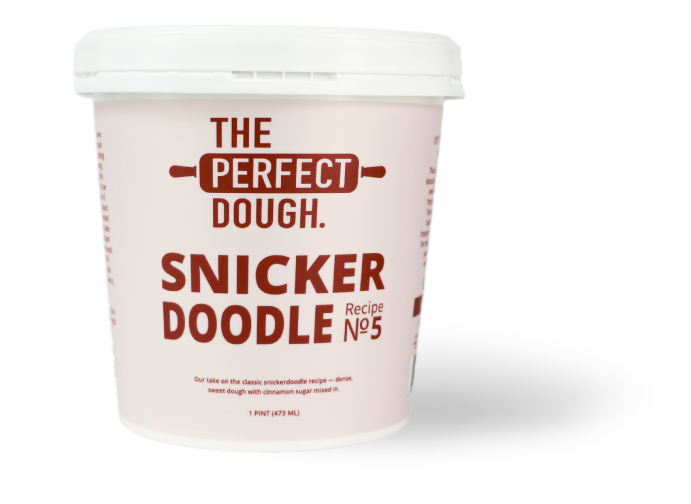 Our take on the classic snickerdoodle recipe dense sweet dough with cinnamon sugar mixed in.
The ingredients.
We eat our dough. A LOT.
That is why ingredients matter to us. A TON.
ORGANIC WHEAT FLOUR, BROWN SUGAR, SUGAR, SEMI SWEET CHOCOLATE (CHOCOLATE, CANE SUGAR, COCOA BUTTER), BUTTER, MAPLE FIBER, WATER, ORGANIC VANILLA EXTRACT, BAKING SODA, CORNSTARCH, BAKING POWDER (CORN STARCH, SODIUM BICARBONATE, MONOCALCIUM PHOSPHATE) HIMALAYAN PINK SEA SALT
AMERICAN PEANUTS, ORGANIC WHEAT FLOUR, BROWN SUGAR, SUGAR, BUTTER, MAPLE FIBER, WATER, ORGANIC VANILLA EXTRACT, CORNSTARCH, BAKING SODA, BAKING POWDER (MONOCALCIUM PHOSPHATE, SODIUM BICARBONATE, CORNSTARCH), HIMALAYAN PINK SEA SALT
ORGANIC WHEAT FLOUR, CHOCOLATE CHIPS (EVAPORATED CANE JUICE, CHOCOLATE LIQUOR, COCOA BUTTER), BROWN SUGAR, SUGAR, BUTTER, MAPLE FIBER, WATER, COCOA PROCESSED WITH ALKALI, ORGANIC VANILLA EXTRACT, CORNSTARCH, BAKING SODA, BAKING POWDER (MONOCALCIUM PHOSPHATE, SODIUM BICARBONATE, CORNSTARCH), SEA SALT
ORGANIC WHEAT FLOUR, SUGAR, BUTTER, MAPLE FIBER, WATER, CINNAMON, ORGANIC VANILLA EXTRACT, CREAM OF TARTAR, CORNSTARCH, BAKING SODA, BAKING POWDER (MONOCALCIUM PHOSPHATE, SODIUM BICARBONATE, CORNSTARCH), HIMALAYAN PINK SEA SALT
NO SOY EVER | ALL NATURAL ALWAYS | NON-GMO